User Experience is all about how a user interacts with your business, and a live chat can seemingly improve human-to-human interaction. 
This interaction can give you access to data on how users interact, what's troubling them, their interests, and a clear concept of how you can serve well. 
Businesses need to optimize this interaction to build a strong connection with users. However, user experience doesn't solely depend on using live chat. But if you carefully plan and integrate with other strategies, it can bring the best outcomes.
Here are some actionable ways to improve user experience using live chat.  
Five Ways to Improve User Experience Using Live Chat
1. Provide Quick Answers to Customer's Questions
The most significant way a live chat helps improve user experience is by providing an additional avenue for customer support. 
Unlike email or phone support, users seek an immediate solution to their answers. Moreover, 71% of customers expect brands to offer customer support on instant messaging channels. Live chat is a perfect, convenient, and quick solution to it. 
Businesses, especially eCommerce and SAAS, struggle with customers' change of mind that you can overcome by resolving their questions. With live chat, businesses can win over those customers by resolving their queries, confusions, or suggesting the best solutions.  
You can start using live chat simply by integrating an instant social messaging platform or using a proactive chat pop-up. 
These chat windows can be placed anywhere convenient and user-friendly place on your site. But make sure your chat option doesn't cross your content or negatively affect your website interface. 
Furthermore, businesses should train live chat agents and prepare a database of queries and answers. Once agents understand user problems, they can quickly provide the solution from the database. 
Moreover, if the user's question points out a new issue, it can be noticed and stored in the database. 
2. Eliminate Waiting Hours
Highly engaged and happy customers are what you need to grow your business. But long waiting support hours can destroy the whole experience. 
This makes customers annoyed, thus negatively affecting customer retention and business revenue. 
While email or call center support is still working for many businesses, which takes around twenty minutes, many users quit their decisions because of minor confusion. 
This is when you lose on most of your qualified customers. 
Now, businesses are more concerned about their customers' wants and adopting a customer-centric approach more than ever. The goal is to promote customer happiness, engagement, and loyalty. 
Each of these factors is influenced by how you deliver customer support. A prompt, correct, and helpful answer to the question is what every customer wants. Which is better with live chat than call centers and email support.
Offering efficient support when your customer needs it the most is the best way to increase sales and customer retention.  
Moreover, you can also integrate live chat with automation to automate the most asked or common queries.
The automation will sort out queries and allocate those which need a human response to available agents. This way, the workload on live agents will be less than entertaining each question on their own. 
3. Tailor Personalized Support
Making your user feel valued is the direct way to improve customer retention, and live chat is the best way to do that. 
By directly interacting with customers, understanding their queries, and tailoring answers according to their concerns, you can make them feel valued. 
Moreover, live chat agents can also suggest the best possible options to customers based on their stage on the buyer journey, their special needs or suggest the best next action to help them further.
Such experience will increase customer engagement, trust, and loyalty and improve retention rates. 
Here is how you can offer a personalized live chat experience. 
Use Name: Instead of using 'you' or 'we,' use personalized names. Exchange names at the beginning of the chat and use them to create a friendly environment. 

Ask for Necessary Information: When figuring out the problem, ask all the necessary questions you need to understand your customer's expectations. 

Provide Attention: Throughout the chat, you must understand the central problem and find its best solution. During the chat, do not make your product or service the focus of your attention. 
Personalization starts with understanding your customers, which can surely increase customer satisfaction. 
4. Learn How Users are Interacting with Your Business
Connecting humans to answer queries is the best way to understand your customers' troubles. For example, you can analyze the type of problem, trouble, or question they have when they are on a certain stage of their journey. 
Based on this data, you can see what your business needs to improve, for example, service quality or website speed & structure, and what should be eliminated or fixed to resolve the common queries. Moreover, you can also add those questions and their best answers in the live chat support agents database. 
You can also look into updating your FAQs pages product instructions and training your live chat crew for better performance. 
Many businesses also track these queries to modify and optimize their future content creation and marketing campaigns. 
For example, if a group of users is interested in something new related to your business, you can host a webinar or any other form of content to help them out. 
5. Receive Customer Feedback
For customer-centric businesses, it is essential to know how customers are thinking about the product or service or the entire business workflow. 
Post-chat feedback is the best and easiest way to know how customers find your business. Based on their feedback, you can improve your services or products to deliver a better experience.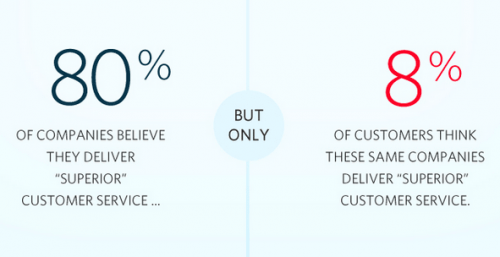 An exceptional user experience is all about how you interpret your user's feedback, improve your services, and deliver a better service. 
You can also use this data to improve your site's structure, adapt easy navigation, and improve content. You can also define some complex queries via blogs or articles to provide help in clicks. 
Here is what you can do to get customer feedback. 
Offer an overall rating option. Your customers will define their overall interaction experience. 

Ask whether they got the answer to their questions or not. If not, then provide an option to define their problem better. 

You can also add open-ended and closed-ended questions related to your business and customer experience. It will help you identify the gap to fulfill. 
Only the right questions can help you get valuable data at the right time. Otherwise, you will end up annoying your customers. 
Why You Need to Use Live Chat?
Live chat is one of the most important integral parts of business growth. Now businesses aren't about selling products or services. Instead, they are more about tailoring their products or services according to customers' needs. 
It is possible if you have enough data on your customer's issues, the solutions they are looking for, and their ideal condition. 
Live chat is the best gateway to access this data. A real-time human-to-human interaction comes with many more benefits to help flourish the business. 
Here's why you need to use live chat. 
A Convenient Gateway of Customer-Business Interaction:

Live chat allows customers to connect with official support agents and instantly solve their problems. 

Quick and Convenient:

With live chat, you can deliver support without making your customers wait for long hours. Moreover, your live chat support crew can also reduce the burden using automation. 

Higher ROI:

Live chat support is seemingly convenient and cheaper than call centers and email support and results in better ROI. 

Better for Lead Capturing and Nurturing:

You can nurture your interested customer by providing them better and personalized solutions, making them successful customers. 
The Bottom Line
Customer experience is the foundation of your relationship with your customers. It is one of the various vital factors a customer-centric business needs to satisfy its customers and make them come back. 
To get the most out of it, you need to optimize your entire process flow of customer-business interaction and touchpoints. You need to evaluate and optimize the service delivery quality from live chat email support to further follow-up. 
Using proper techniques like personalization, attention, short queues, and automation, you can reshape your business to what your customers want, improving customer satisfaction, loyalty, and retention. 
Lets me know what else you are using to improve user experience?